When should I book my spring auto transport?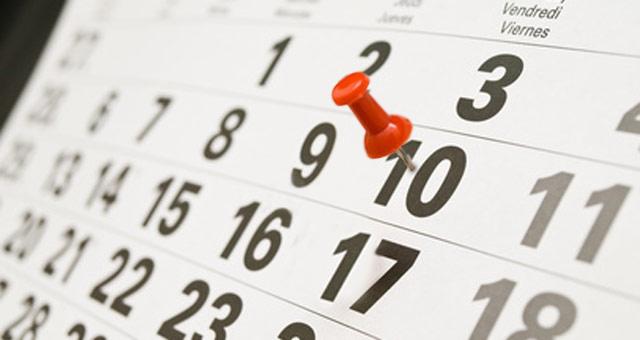 Knowing when to plan and book your return auto transport home in the spring is paramount. In order to avoid the rush in April and May, it's important to book early. First, let's take a look at how the auto transport industry works as the calendar shifts from winter to spring.
When spring arrives things start to get interesting in the auto transport world. All of a sudden the snow and ice begin to thaw in the northern states, especially Michigan, Ohio, Indiana, Illinois, Missouri, Wisconsin, Minnesota, New York, Pennsylvania, New Jersey and Massachusetts. The snowbirds who had shipped a car in the fall or winter to Arizona, Florida, California and Texas, start contemplating their move home. There is a discernible uptick in customer demand for car transport.
Throughout the month of February and most of March, the number of available vehicles, called loads in the automobile transportation industry, remains relatively steady.
In regard to the state of Florida, where the number of car shipments is relatively consistent with those shipping there, there is parity, and the prices reflect that steadiness. It is a calm state of affairs in the auto shipping business and customers typically receive fast service at fair cost. Arizona, on the other hand, sees a dramatic shift in demand and, conversely, the price for shipping increases. In most cases, the price in the fall may be less than the price in the spring.
This is we Bulldog Trucking has remained consistent with our flat shipping rates for our fleet of trucks and routes. It's important to book early, however, as our available spots fill up quickly for the months of April and May. We recommend our returning "snowbird" clients book as early as January after ringing in the new year.
What happens if you've waited and we do not have available space for the time frame you request? The good news is, we can still arrange your transport even if our fleet is booked. However, we will have to use one of our transport partners for your transport, and their price to ship may differ from our rates. We always strive to work with companies who are fair and honest, but every company has different rates for their routes.
AUTO TRANSPORT SHIPMENTS GAIN MOMENTUM
Toward the end of March, the steadiness in car transport shipments shows signs of cracking and there is an increase of roughly 10 percent in customer auto shipping demand. Prices start to inch up. Adjustments in car shipping prices need to be made, especially if a customer is booking weeks in advance. All of a sudden, car shipping quotes performed in mid-March barely work in late March. And those auto transport quotes executed in late March get obliterated in early April. It is imperative for the auto transport company  stay on top of it so that the customer is treated fairly.
As an industry we have a responsibility to customers who are making personal plans. Too few auto transport companies take that obligation seriously, and we notice hundreds if not thousands of loads listed on our dispatch system with a chance of shipping in a timely fashion. We are proactive when it comes to that and make quick corrections to vehicle shipping prices.